Breaking Music Apart for Teaching Comprehensive Music Performance
22 April 2019 | 10:00 am

—

12:30 pm

Free for Members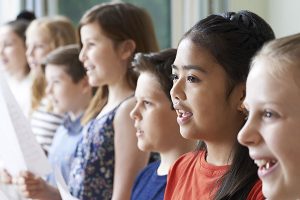 CO-ORGANISED BY SINGAPORE UNIVERSITY OF SOCIAL SCIENCES.
By Dr John Hooper (Canada).
The ability to analyze and break things up into its constituent parts is a valuable skill in many areas, including music performance and teaching. Analysis provides a basis for change management, developmental growth, and personal interpretation, all essential parts of learning music. Particularly with the something as complex as the art of music, the ability to separate its different aspects is extremely helpful for both teachers and students. Participants will begin to look at music through various lenses and explore different ways of musical development.
Certificate of attendance will be issued.
---
About Dr John Hooper
Currently an examiner with the London College of Music Examinations Board, Dr. John Hooper served for twenty years as professor of music at Concordia University of Edmonton in Canada where he was also Director of the School of Music, overseeing all aspects of the music programme. His educational and scholarly background in music theory, composition, pedagogy, and conducting prepared him for the range of roles he has taken in academia, community music making, and a variety of international endeavours. Acknowledged as a fine educator and conductor, he frequently presents workshops, seminars, and lectures for various music and educational organizations. In addition, he is a composer with several works in publication or available on line.
His work has taken him throughout southern and eastern Asia as well as Africa and the Middle East, most recently as an adjudicator and examiner, but also as a workshop and seminar leader. His professional development seminars and presentations have met with success in Australia, Qatar, Singapore, India, Egypt, Indonesia and the USA. In addition, he has been a guest conductor for professional organizations in the U.K., Japan, Australia, Hong Kong, and Canada.
Dr. Hooper's dedication to music education, coupled with his wide background in a range of musical endeavours, makes him uniquely qualified to guide, support, and encourage musicians and music teachers as they seek to develop their craft. His welcoming attitude, mutual respect, and encouraging spirit contribute to a learning environment conducive to genuine professional growth and learning.
---
Tickets
To order tickets, click here to go to your membership page.
If you are not a member yet, click here to subscribe to unlimited workshops.
Become a Member & Attend UNLIMITED workshops!